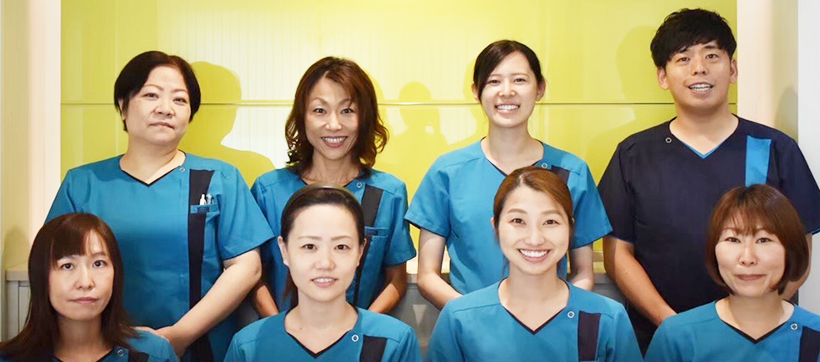 CLINIC HOURS
MON
TUE
WED
THU
FRI
SAT
SUN

PUBLIC HOLIDAY

9:00
〜
12:00
/
/
15:00
〜
19:00
/
▲
/
▲…14:00~18:00 
Doctor's no-consultation day… Thursday・Sunday・public holiday
ACCESS
458-0812 Nagoya, Aichi Prefecture Midori-ku Kaminokura 4-chome 147
CONCEPT

DENTIST ISN'T JUST
"CURING THE TEETH".
Dentist's original works are curing the teeth and taking care of patient's medical feeling.
Our hospital wants to help improving patient's quality of life.
ELIMINATE THE STRESS OF MOUTH.
It seems such a small thing to have "zero cavity", and "shining white teeth", but for sure, it will certainly enrich your life.
It's great to have no stress with your mouth which you use everyday. I'm sure someday you will feel, "just teeth, but only teeth"!!!
LET'S HAVE PAINLESS TREATMENT
IN BETWEEN RELAXING CHAT!
Our counseling time is longer than the actual treatment time.
We do our best to make sure that our patient feels comfortable before starting any treatment.
Please come visit us to chat. When you're relaxed, it's more easy to open your mouth widely, and treatment goes smooth.
ABOUT SETERILIZATION.
ALL TOOLS ARE
INDIVIDUALLY STERILIZED.
RENEWAL OPENED AT MAY, 2015.
Welcome to new Doi Dental Office.
We've been totally renewaled after more than 35years followed by my father.
INTRODUCTION OF DIRECTOR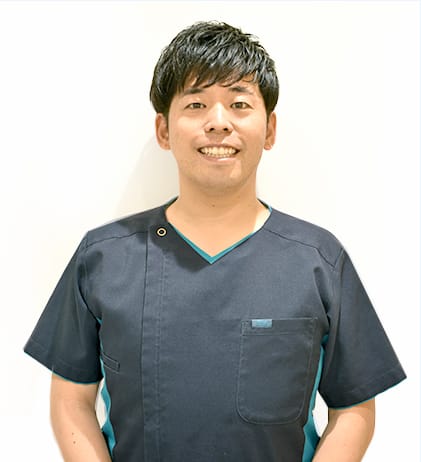 I GREW UP LOOKING
AT MY FATHER'S BACK.
My father had worked here as a dentist for more than 35 years.
My goal is not "curing the tooth decay", but "not to make the tooth decay".
ALWAYS POSITIVE THINKING.
I'm a positive, outgoing person. I don't like to look back in the past.
I think it's more worth it to think what would be the best, than looking back.
It's same in dental treatment. It's better to have tooth treatment rather than, suffering from tooth decay, which already you have.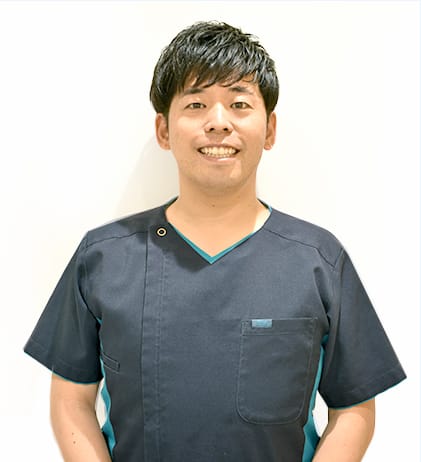 BIOGRAPHY
Born in Nagoya, Japan in 1983
Kaminokura Elementary School(Japan)
Lancaster Christian Elementary School(PA,USA)
Manheim Township Elementary School(PA,USA)
Nanzan International Middle School(Japan)
Nanzan International High School(Japan)
Aichi Gakuin University of Dentistry(Japan)
AFFILIATED ACADEMIC SOCIETY
Japan Academy of Esthetic Dentistry
The Japanese Academy of Clinical Periodontology
Japanese Society of Oral Implantology
Japanese Society of Oral Dentistry
Aichi Society of Dentistry
Nagoya Society of Dentistry
Midori ward Society of Dentistry
STAFF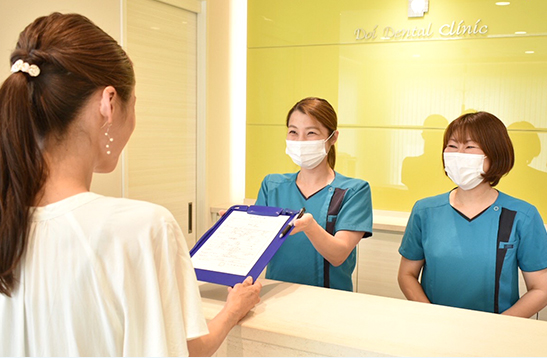 EXPERIENCED STAFF
Most of our staff has been working since my father's generation.
They probably knows more about patients' needs, than I do.
Please don't hesitate to ask them any questions or fears, they will always be there to talk to.
RECEPTION STAFF IS
FLUENT IN ENGLISH.
Reception staff and myself are fluent in English.
Please contact us without an anxiety.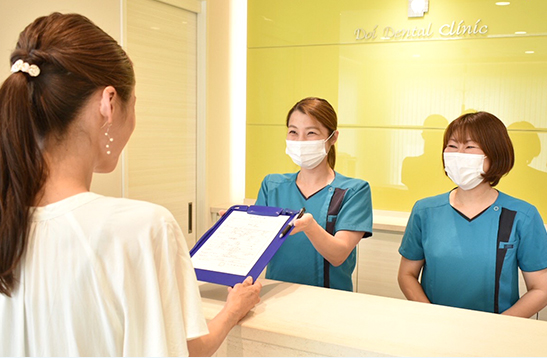 HOSPITAL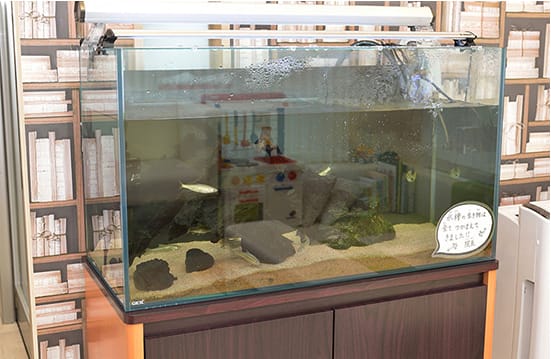 AQUARIUMS ARE LOCATED
AT OUR DENTISTRY.
Fishing is one of my hobby. I go fishing when I have free time, catch
Some fish and put them in my aquarium!